Upgrade your home with glass sliding doors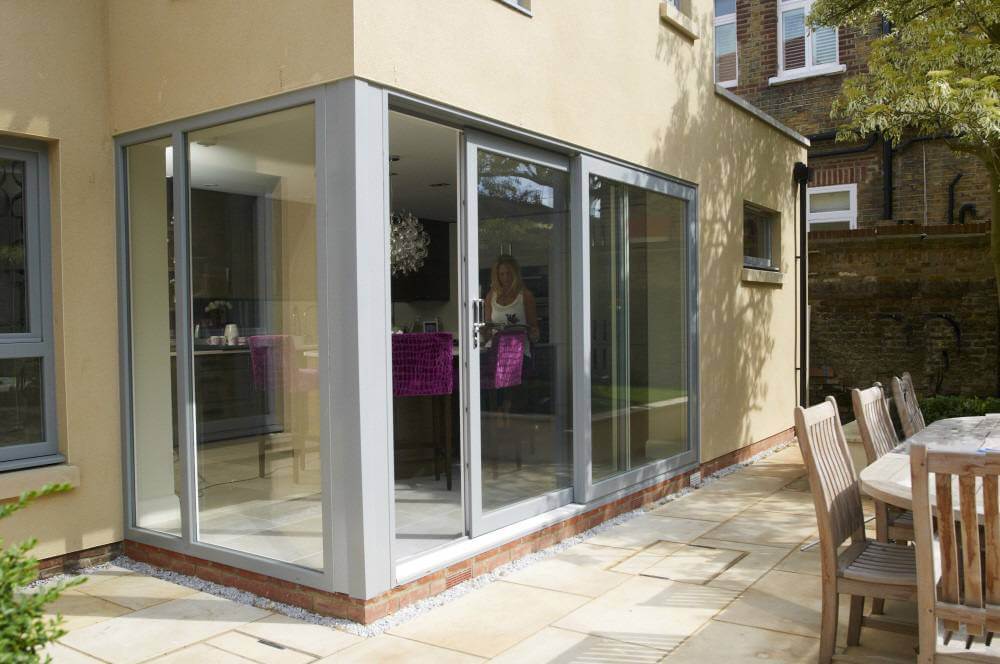 Two things go up when you replace traditional doors with sleek sliding doors: your home's value, and the usable living space. Of course, some things also go down: your electricity bills for one, as well as your anxiety levels about a break-in.
If you're looking for an affordable, easy way to improve your home's aesthetics, liveability and value then glass sliding doors are a clear winner.
Benefits of glass sliding doors
Aesthetic improvements
Modern home design is favouring sliding doors because they are slimline, sleek and stylish, unlike traditional patio doors that look out of place in contemporary homes and apartments. Plus the large glass panels offer unobstructed views outside, letting in abundant natural light while Low-E glass reflects the sun's heat.
Energy efficiency
Double glazed sliding doors create a layer of insulation and made-to-measure uPVC frames create a full seal, offering exceptional thermal and noise resistance. Those doors keep your home at a comfortable temperature all year, reducing reliance on heating and cooling – which accounts for 
Security
Doors are a common weak point targeted by intruders. A good door should increase security with tough double glazing, multi-point locking systems and anti-intruder designs 
Usable space
Unlike hinged doors, glass sliding doors take up minimal space either side. Plus, they effectively double your living space by throwing open the threshold between inside and out. Our Lift and Slide door can offer a large opening size to effortlessly flow inside to outside- perfect for alfresco areas. This means that even when the door is closed you can enjoy panoramic views. For homeowners looking to take advantage of Perth's year-round sunshine, that's a big bonus!
Increased resale value
Add the advantages above and your view to a higher house value is clear. Sliding patio doors are attractive to buyers because of the benefits they provide, both immediate and long term. They can transform the way you live And the great news is, improved manufacturing processes are making glass doors more affordable and faster to install.
DIY sliding doors upgrades
It may be tempting to install glass sliding doors purchased from a DIY store but as industry experts, we're obliged to caution against this. Pre-made panels will compromise the security of your home. They are not made to measure, nor do they come with the appropriate level of anti-intruder protection. DIY glass sliding door upgrades essentially mean you miss out on all the benefits you could be getting for just a little extra cost.
ARCO Double Glazing supply and install made-to-measure double glazed glass sliding doors in our Bibra Lake warehouse using high-quality European materials. By keeping things local and importing the best materials in high quantities, we offer Perth's most affordable double glazing and sliding doors.
To upgrade your home with all the benefits of glass sliding doors, 
Get a free online quote
Use our simple online calculator to receive an instant estimation for your project.