Awning windows vs sliding windows: Which is better?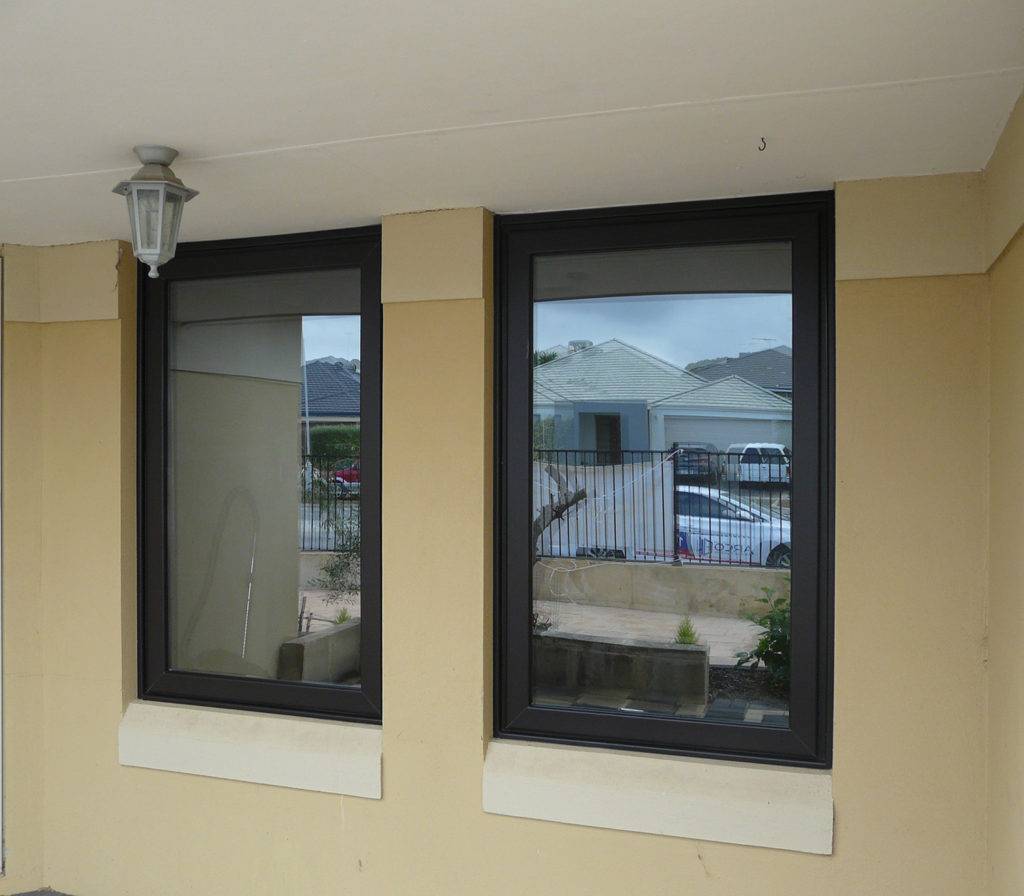 When choosing between sliding and awning windows it's important to weigh up the pros and cons in order to decide what's best for you. There isn't a clear winner when it comes to windows because both styles offer uncompromising visibility, safety and insulation.
This guide to awning windows and sliding windows will make your choice easier and help you find the right fit for your windows.
Sliding windows and awning windows: What's the difference?
Sliding windows
Sliding windows are ideal in spaces with limited room to open a window. The light, bright windows glide effortlessly along the frame in either direction to let in air flow and offer all the 
Sliding windows can be custom made up to 1.6m high and 1.2m wide, fitted externally with a security screen to provide an extra layer of safety.
Awning windows
Awning windows are a versatile addition to any room, opening up to 45 degrees on a top hinge using a crank handle operated from inside. Awning windows are ideal in situations requiring higher windows, because they are so easy to operate that they can be installed over furniture and benches without impeding on opening access.
Think bedrooms, kitchens, home offices, apartment buildings – anywhere you want the flexibility of an openable window without the need to reach up and slide it open. Awning windows can be made to measure up to 2.4m high and 1m wide, or even up to 2.4m wide in custom heights.
Sliding windows vs awning windows: Comparing the benefits
Benefits of sliding windows
No hinges, springs or pulleys to replace
Easy maintenance and cleaning
Easy to open and close
German made multipoint locking system for security
Energy efficient double glazed windows reduce power bills
Benefits of awning windows
Superior sealing for better insulation, reduced noise and even energy bill savings
Can be opened in the rain without worrying about exposure to the elements
Fantastic ventilation for all spaces
Allows fresh air through open windows on high floors without compromising on safety
Multipoint locking system can be locked open or closed
Easy operation without having to reach or slide
Add height and light to a room with a large, easy to open window
Which should I choose? Sliding or awning?
There are many benefits to both sliding and awning windows, although awning windows provide a few extra perks that might put them slightly in front.
Whichever you choose, it's important to have your new windows manufactured and installed by trusted professionals who use products rated to Australian standards, like ARCO Double Glazing. Otherwise you could be left wide open to intruders, pests or the weather – or all three!
Want to know more about sliding or awning windows, or any of the other window configurations on offer?
Get a free online quote
Use our simple online calculator to receive an instant estimation for your project.