4 Benefits of Double Glazed Doors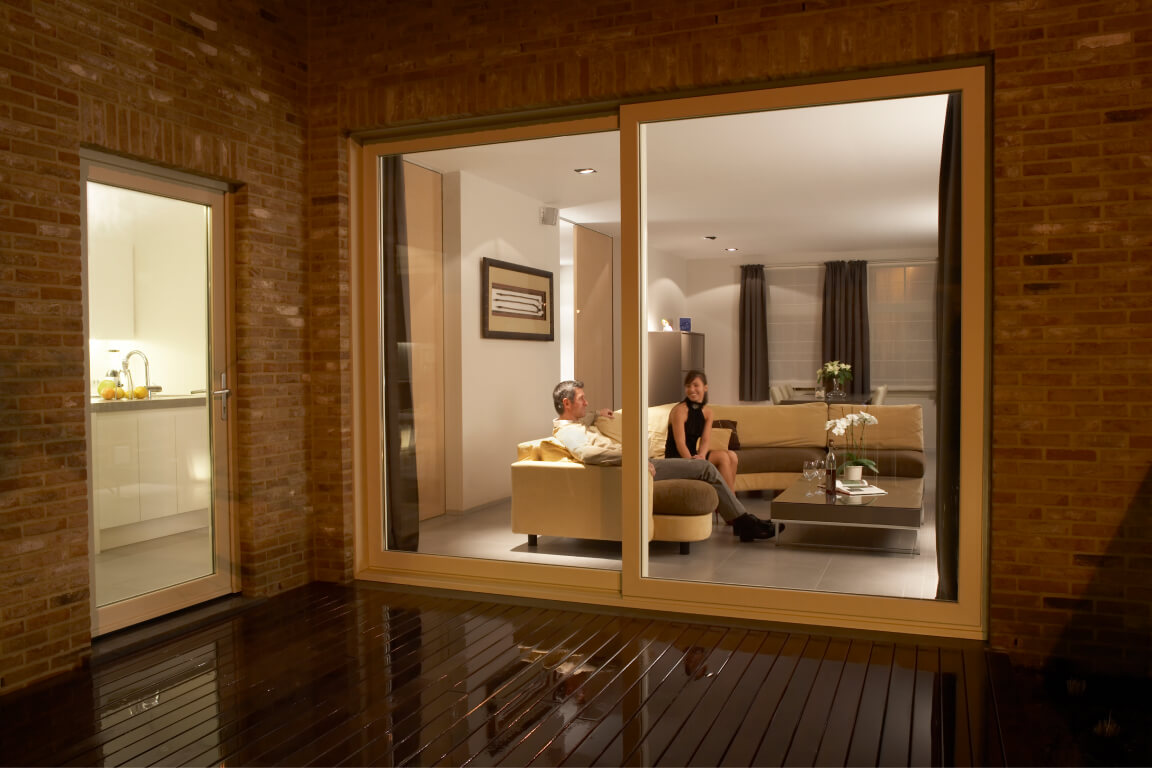 Are you looking for a way to give your home a facelift, and save a little money while you are at it?
If so, then double glazed doors might be just the solution you need.
There are so 
What Are Double Glazed Doors?
You are probably familiar with double glazed windows, but did you know there are types of door that are also double glazed? Double glazing has become a popular way to make homes more 
Double glazing is more than just 2 sheets of glass. It also includes the frame surrounding the door or window and the hardware. When combined with the sealed glass unit, you are left with double glazed doors.
The double layer of glass within the door contains a narrow gap in between the layers. This gap traps air, and prevents heat transfer, or heat loss, by a process called convection. This means that the door helps prevent heat loss.
4 Benefits of Double Glazed Doors
So what are the benefits of double glazing? 
Here, we look at the 4 key benefits these doors can make to your home in Perth and beyond.
Aesthetically Pleasing
If you have already treated your home to a set of double glazed windows, then why not make your doors double glazed too? The look of windows and doors can add a lot to the look of a home, so ensuring they match and complement each other is a great way of adding additional curb-side appeal. Double glazing also lasts a long time, thanks to its durability and easy maintenance. 
Opt for a design that matches your windows, and enjoy a beautiful looking, energy-efficient home. 
Environmentally Friendly
One of the most popular benefits of having double glazing is that it is kinder to the environment. 
Because of their insulating benefits, double glazed doors help reduce drafts and heat loss from the home. Because of this, less energy is wasted from your heating system, allowing you to save money, and carbon emissions. 
Consistent Temperature
Keeping the home at a consistent temperature can be a real struggle. When you install double glazed doors, the temperature is regulated, thanks to the glass and frames' insulating effect. The gap between the glass helps reduce temperature transfer, keeping you warm in the winter and cool in the summer.
Noise Reduction
Do you live in a busy street where the sound of traffic keeps you up all night? If you are looking for a 
The doors act as an acoustic barrier. This means that outside noises are hugely reduced, by up to 70%. As the sound has to travel through 2 layers of glass, plus rubber-sealed frames, you can enjoy a quieter, more peaceful home. 
Treat Your Home To Double Glazing
Give your family the home they deserve with double glazed doors Perth manufactured and fitted. You will enjoy a warmer, and a more energy-efficient home in no time with our selection of beautiful, quality fitted doors.
Why not get in touch or get an 
Get a free online quote
Use our simple online calculator to receive an instant estimation for your project.